Come and learn what the Yoruba realigion is all about. You can have a free consultation about the whole experience and everything. Easy to understand dont be a victim to others educate yourself about it and have the experience of a life time.
There are alot of peolple who think they know about the religion and try to put the wrong understanding of the religion Yoruba or how people usually say Santeria. People who do not know the meaning may be blinded by what others have told them but at my Botanica u can learn and understand what its all about. In major situation you can find people who own these stores and dont know nothing about the religion they sell the product with a lie. For example I have seen these stores where they do readings and are absolutely not allowed to do them. They are taking money from the people just to make the money not to make the understanding and help.
In the Yoruba religion the only person who is authorized to do a reading is a Babalawo. Who signifies they king of guess or hypothesis to get formal.
The understanding of good luck is not understood by everyone i hear alot that people have bought beads and or other forms of good luck charms from other stores without the permission to "bless" these items.
There are steps that you need to take to see how this religion works:

To reacive the warriors saint.

Hand of Orula or Cofa.

And to reach having this you to have to have a reading.

Without these three steps you are not suppose to be wearing the beads or have any other forms of luck charms that have to do with this religion.

In many situation you find yourself with different people telling you different things about the Yoruba religion. In the major cases they do not know what they are saying beause they themselves have not been told or learned the very own religion they are trying to teach. In my situation you deal with a real high preach or Babalawo.
You can find someone who is a Babalawo but they will not have the high calabars that i do for example:

ODDUDOWA
ORUN
OZAIN
ECHUN ACHECUELU
INLE ALBATA
OLOKUN
ODDUN

There is NO bigger power than the ODDUN or OLOFIN how most people call him.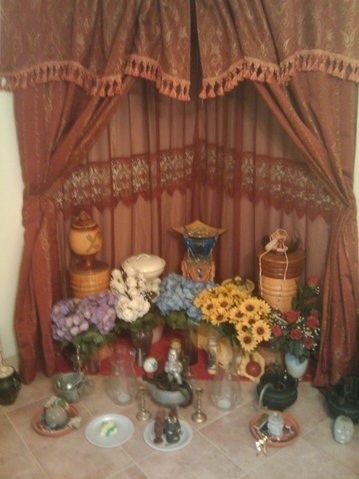 Botanica Okanasodde
1273 n.clinton ave
Rochester NY 14621
(585)333-2584

ANY QUESTION

CALL ANYTIME